All the best deals for car rental in Kotor Bay and Montenegro on one website
Welcome to the leading system for car hire in Kotor. The website www.rent-a-car-kotor.com specializes in online car booking in Montenegro. Here you can find deals on rental cars in Kotor and Montenegro from 15 of the largest national companies. A special system is constantly monitoring all the best offers in a real time. It provides an opportunity to compare the cost of services in all categories and to book a car for a necessary period of time with just a few clicks.
local car rental companies
Car rental in Kotor by using our online booking system – video instruction
Going on vacation to Montenegro and want to move around the country with maximum comfort? Car rental in Kotor is the most convenient and cost-effective way to explore the most interesting sights of the country in a short time.
We are always monitoring the best deals on rental cars in Kotor and Montenegro. As a result, using our website, you are guaranteed to be informed of all the best deals in the country. In brief, you will save a lot of time because you will see all the suitable offers at once on a single website without the need to examine different prices and brands of cars on the websites of each car rental service.
Why most tourists choose to rent a car in Kotor Bay through our online service?
Offers from almost all of the car rental companies of Montenegro are gathered on our website. In addition, the list of car rental companies is constantly updated.

Our website has the most convenient system of online car booking in Montenegro.

Car hire in Tivat airport

is the best way to save money on transport to Kotor. In case you are not arriving to airport Tivat, then you can

rent a car in Podgorica airport

. You just have to spend a few minutes and the problem of comfortably moving around the beaches and sights of the country will be solved.

With our website, you will rent a car in Kotor at the lowest price in Montenegro. We pick out only the best cars and offer them to you.

When booking on our website you pay only the price you see on the screen of your laptop, tablet or phone. There are no hidden payments and fees.

On our website, you will find the best deals on car rental in Kotor without deposit.

The booking of the car is confirmed instantly, automatically. Immediately after paying a little advance payment, a voucher with all the necessary information is sent to your email.

That's how the most convenient car online booking service in Montenegro works: you go to the website, choose a car that suits you and click the "Book" button.
Additional benefits of car hire in Kotor and Montenegro with the help of our service
There are no hidden payments, taxes and fees, you only pay for a specified rental period and the car of the selected class.

We can offer an cheap car rental service not only in Kotor but also in other cities in Montenegro: Podgorica, Tivat, Budva, Sveti Stefan, Rafailovići, Bečići, Budva, Ulcinj, Sutomore, Herceg Novi and others.

Even if you rent a car at the last moment, we will try our best to deliver the car to the airport, a hotel or any other convenient place as fast as possible.

Even if you have very large luggage, you don't have to pay for extra volume or weight.

You will rent a car in Kotor at the best rates in Montenegro, so you are guaranteed to have more time for a beach holiday, entertainment and sightseeing.

A rental car will let you make your own itinerary around one of the most beautiful countries in Europe, an itinerary that does not depend on the mood of taxi drivers, the time of day or public transport schedules. You can stay as long as you like in each new place.

Each car has a third party liability insurance. CNC (comprehensive and collision) insurance and advanced CNC insurance are available as additional services. In some companies, CNC insurance is free.
How to book a car in Kotor in just few simple steps:
Specify the dates of your booking and the city where you want to pick up and return a car using the special form.
Under the "Gear box" field, you can choose between manual or automatic transmission.
Also you can choose just convertibles or Van, by clicking on these options.

You can search for the car according to the additional parameters:
1) Cost per day;
2) Fuel type;
3) Year of manufacture and other…
Also, we offer cheap car hire in Kotor Bay, with no-deposit.
To see car deals without deposit, go to "Advanced search", and deselect "Deposit" under the "Insurance" field.

Choose one of the available cars.
Here you can see some basic info about the car.
Also, here you can see deposit amount, insurance type, cost for the green card and mileage limit.

Detailed car info is displayed under the "Car characteristics".
Choose additional options, such as a green card, GPS, baby seat, SIM card, second driver in the contract.
Here you can see total amount of rent (car rent + cost of delivery + additional equipment), and amount of prepayment.
Click on "Book now" button.

Choose the time and place of car pick up and drop off.


Fill in a driver data.
Click on "Pay now" button.
Here you will pay the advance payment.

You will receive a voucher with your booking confirmation to your email.
When picking up the car, pay the remaining cost of the rental, get the keys and enjoy the beauty of the sunny country of Montenegro.
DO YOU NEED MAXIMUM SECURITY GUARANTEES WHEN RENTING A CAR?
CHOOSE THE OPTION "CAR RATING — THE CARS INSPECTED BY OUR EXPERTS ON 22 PARAMETERS" AT THE TOP OF THE FORM. WHEN YOU CHOOSE THIS OPTION, THE SYSTEM SHOWS YOU THE CARS THAT OUR INSPECTORS HAVE PERSONALLY CHECKED AND TESTED ON MORE THAN 20 PARAMETERS. THESE CARS ARE THE SAFEST AVAILABLE ON THE WEBSITE.
Why we can offer the lowest prices on car hire in Kotor and throughout Montenegro?
Visit our website and look through all our offers. You will notice that we have the best prices in the country.
We only cooperate with local car rental services in Kotor and Montenegro.
Reason is very simple:
International car rental companies like Sixt, Avis, Hertz, Europcar: Here you will pay a high price just for the brand. Using our service, you can book a specific car with certain technical characteristics and capacity. You can also choose other features, such as upholstery type and the car's color. International companies can only offer you a car of a particular class and you will get any car that is available at the time of your arrival in the country.

Local car rental companies in Kotor like Simeun, Marinero, Oasis, M rent a car: Most of these national companies already participate in our booking system. Competition among these 15 companies is very high, so they offer a lower price than on their websites.
We provide a really good service because every customer is valuable to us.
Car rental in Montenegro – the most affordable and convenient transport solution for travel
By the time you arrive in the country or in the city where you booked a hotel, we will deliver a serviceable car at the appropriate time. After the end of the rental period, you must return the car with the same amount of gasoline. But if there was no gas station on the way, it won't be necessary. Just pay the difference according to average market prices.
Car hire in Kotor through our online booking form is a great way to save money on travel to Montenegro. For instance, in the most popular resorts of the country taxi drivers charge up to 2 euros or more per kilometer. Thus, you will pay 20 euros for a 10 km trip. With this money, on our website, you can rent a cost-effective mid-size car or an SUV for travelling all around the country for as much as 24 hours.
An advance payment for rent is only 15–-20% of the total cost of the service. You can use Visa or MasterCard to pay it. The rest of the money is paid on the spot by cash or wire transfer.
We offer compact cars like the Hyundai Getz, or Toyota Yaris. They are perfect for small groups, couples without children, 2-4 friends or a family with 1-2 children who want to get the most convenient and cost-effective car for their vacation.

We also have larger cars, such as the Hyundai Accent or Opel Insignia. These cars have a roomier cabin, which can comfortably accommodate at least 4–5 and sometimes 6 people. The cost of middle-class rental cars in Kotor is only 2–3 € higher than the previous category.

Are you going to Montenegro and want to rent a convertible? Luxury cars are represented by such famous brands as Opel, Peugeot, Renault and many others. To see all the available cars in this category, please choose the "convertibles" option at the top of the booking form. Convertibles are perfect for those who prefer a fresh sea breeze and the fragrance of summer flowers and plants to an air conditioner. The rental cost for convertibles begins at 25 €, depending on the season.

SUVs are even cheaper than convertibles. You can rent a comfortable and roomy car for 18 € per day. Their large trunk and increased capacity are perfect for a large family or a group of friends. The high ground clearance of SUVs will come in handy if you plan to go for a ride into the mountains.

What should you know before renting a car in Kotor and Montenegro
Please notify us in advance if you want to extend the car rental period.

Some paperwork is necessary for travelling outside the territory of Montenegro. In case you want to hire a car in Kotor, and go to Dubrovnik, inform the manager. He will help you with this.

Fines, parking costs and other car services are paid at your own expense.

The minimum driver's age is 22 years. The minimum driving experience is 2 years.

The rental service is officially registered in accordance with the current legislation of the EU and Montenegro.

Renting a car in Montenegro with a driver is not possible via this online booking system.

Scooter and motorcycle rental in Kotor is not possible via us.
Make yourself like at home in Kotor and Montenegro! Treat your loved ones to a great impression and help them forget about fatigue during a trip to one of the most beautiful countries in Europe.
Give yourself freedom during the holidays at a price of 11 euros per day. Contact us, and we will help you to find affordable and comfortable car for your entire vacation.
How to pick up a car at Tivat or Podgorica airport?
When booking, specify the flight number, and time of arrival and our manager will meet you at the airport with a sign.

If you cannot find our manager, call the phone number listed on the voucher. Our manager will also call you if he can't meet you upon arrival.

In case of a flight delay make sure to send notice to the manager via SMS.
The necessary documents for car hire in Kotor bay
The international passport of the person who wants to rent a car.

The driver's license issued in your home country — an international driver's license is not required in Montenegro.
Reviews on our car rental service
Pick up and drop off locations in Kotor
Cheap car hire in other popular cities in Montenegro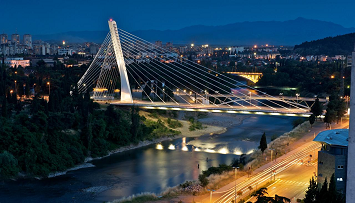 Podgorica is the Capital city of Montenegro, and official commercial and cultural centre. International airport is located about ten kilometers from the city.
Tivat is a coastal town in the central part of the Boka bay. It has a lot of interesting attractions. Airport is about 3 km away from the city.
Ulcinj is the little coastal city with so much to offer. It is a famous destination for tourists, because of the longest (13 km) beach at the Adriatic sea.
Bar is a main seaport of the country, and a popular touristic resort on the south of the Montenegrin coast. It is divided into two parts: the Old and the New Bar.
Sveti Stefan is a fortified island village connected to the mainland by a narrow causeway. It is the luxury resort, and the most popular spot in the whole Mediterranean.
Budva is the most visited destination, and the metropolis of Montenegrin tourism. Budva is famous for beautiful sandy beaches and historic monuments.